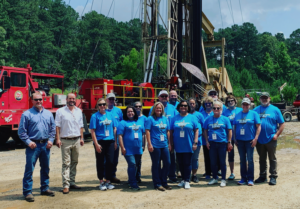 The 2022 Teacher Energy Education Workshop will be held June 7-8, 2022, in Central Arkansas. 
Arkansas Energy Rocks holds a summer workshop for teachers from across Arkansas. The first Teacher Energy Education Workshop took place June 16-18, 2014. During the workshop, educators hear from industry experts, tour operations and receive a well-rounded picture of the industry from regulators, elected officials, conservation organizations and industry representatives.
The 2021 workshop was held June 8-9 in El Dorado, AR. See pictures here.